Vaisala Humidity Transmitters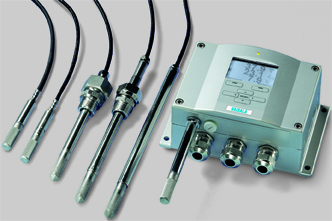 Vaisala HMT330 Series HUMICAP Humidity and Temperature Transmitters are designe for demanding industrial applications where stable measurements and extensive customization are essential. Offers excellent accuracy in dryroom and cold  applications. Wall mounted or remote probe configurations.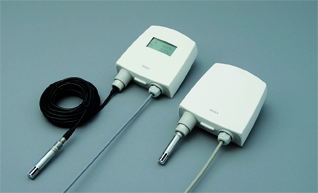 The Vaisala HUMICAP® Humidity and Temperature Transmitters HMT120 and HMT130 are designed for humidity and temperature monitoring in cleanrooms and are also suitable for demanding HVAC and light industrial applications. The remote probe option is available at different cable lengths. The HMT130 model offers a relay output option for on/off control.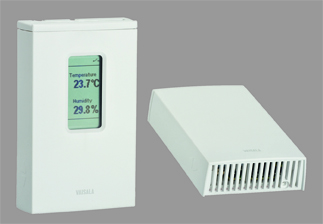 Wall-mounted Vaisala HMW90 Series HUMICAP Humidity and Temperature
Transmitters measure relative humidity and temperature in indoor HVAC applications,
where high accuracy, stability, and reliable operation are required. This affordable transmitter can operate as a humidistat to control a dehumidifier on/off.